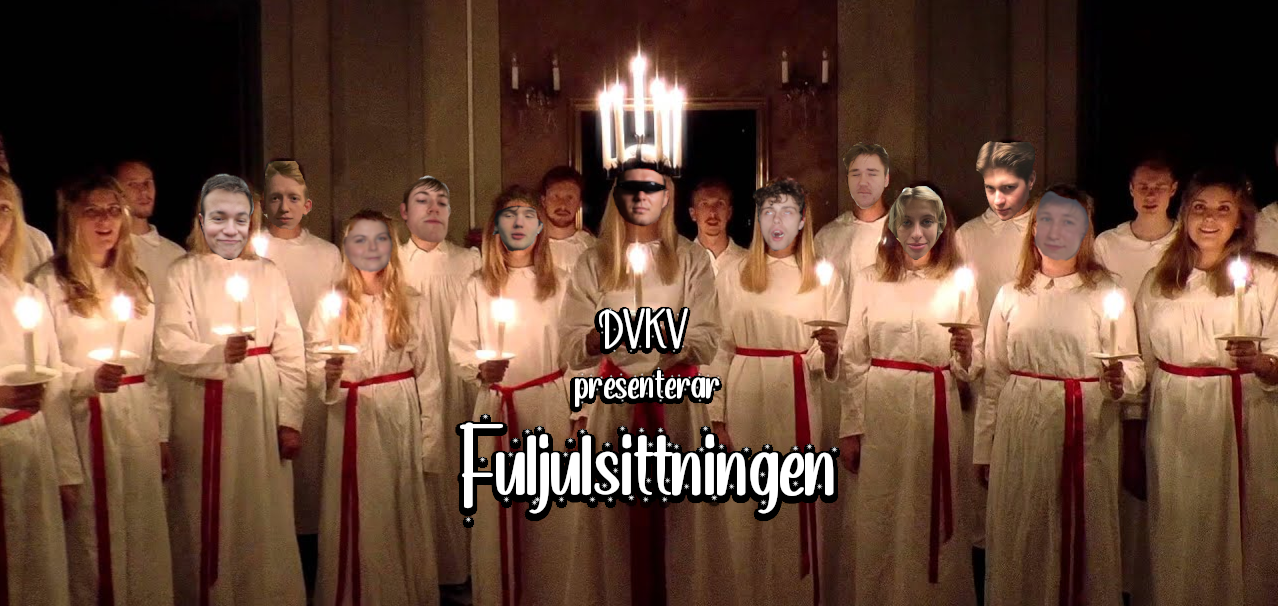 ENGLISH BELOW
Det vankas julig fulsittning på Ångan! Den 16 december bjuder DVKV alla datavetare till den fulaste och juligaste fulsittningen hittills, som ett avslut på denna termin. I år kommer sittningen ta formen av en julig mikrogasque, så ta med något gott att äta och någon julig dryck så avslutar vi året på topp!
DATUM: 16 december
TID: 18dk
PLATS: Stora mikrorummet
TEMA: Ovve + JUL
ANMÄLAN
PRIS: 50 kr
Märke ingår! Ta med egen mat och dryck!
---
It is soon time for a Christmassy gasque at Ångström! On the 16th of December DVKV invites all members of the DV-sektion to the ugliest and most christmas-filled gasque to date, as an end to the semester. This year the gasque will take the form of a mikrogasque, so bring some good food and some christmassy drinks and let us finish this year on a high!
DATE: 16th of december
TIME: 18dk
LOCATION: The big lunchroom at Ångström
THEME: Overall + CHRISTMAS
SIGN-UP
PRICE: 50 kr
An overall patch is included! Bring your own food and drinks!