Digital treasure hunt with Mpya Digital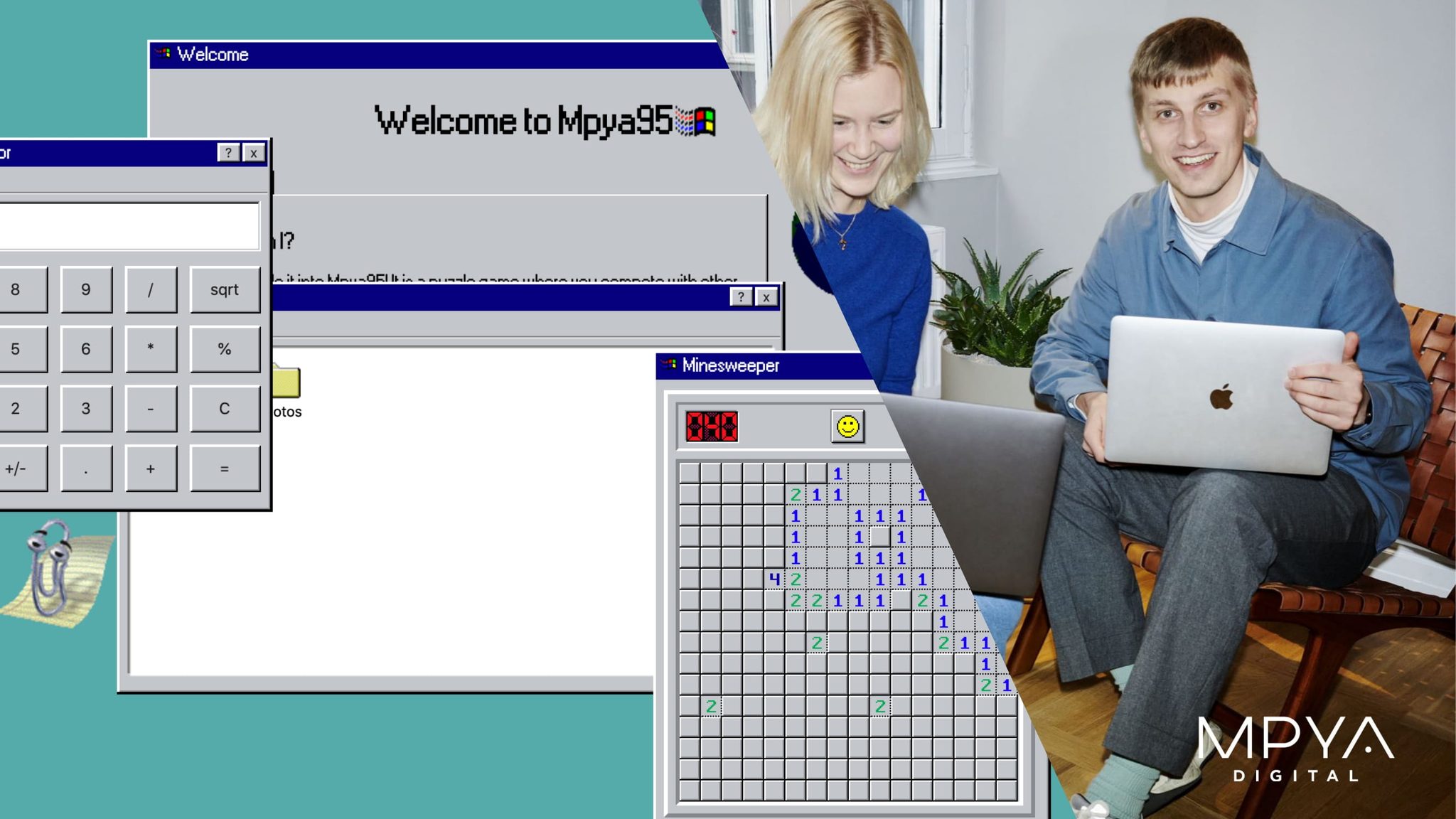 What can you expect? Discover the Mpya95 world with different cases to solve! Go through the digital treasure hunt and get the keys you need to access the next "room". Prepare for a fun night with problem solving together in groups. Ask an Mpyan for clues and take the chance to mingle and talk with the Mpyans while solving the problem.
Who are Mpya Digital? Mpya Digital is an IT consulting company, and we believe that our job should be fun, challenging and developing, which we summarize as Work is joy! Our company consists of 81 good hearted colleagues, and act as a platform for everyone to grow in their belief in themselves and create their own career paths with support from one another.
As consultants, we of course focus on high end delivery within web and software development for our customers in more or less all industries. We also want to contribute with a holistic perspective, how we act as role models for each other and the importance of being true to ourselves. We have a culture based on togetherness and personal development, which we nurture by activities, educations, support, feedback, and a climate that contributes to more confident consultants. We love to spend time together and do fun things. For example, we play boardgames, creates fun after works like the one we are about to do now, developing and tries new types of forums to share knowledge, go on trips like our conference and so much more!
What you need: Your computer, headphones, and a problem solving mindset.
Date: Wednesday the 14th of December
Time: The bus will leave 17.15 from Polacksbacken. ( Be on time! )
The bus will then go back to Uppsala again at 21.15.
Application form
Don't forget to apply on time, places are limited.
Link to Facebook event