UTN is looking for public servants!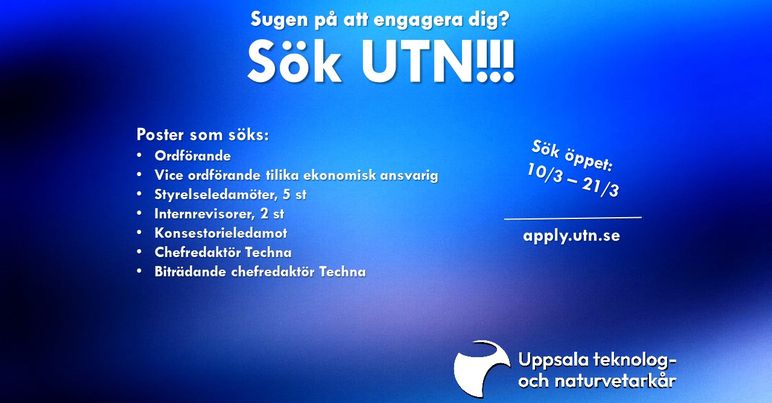 Want to get involved with UTN? Take the opportunity to apply for these incredible positions and make sure you have an impact on the union and your time at university. To read more about the positions, you can look in the UTN:s document archive.
Ta nu chansen och sök! Söket är öppet till och med den 21 mars.
You apply at apply.utn.se.