Paid internship at EXISTENTIAL RISK OBSERVATORY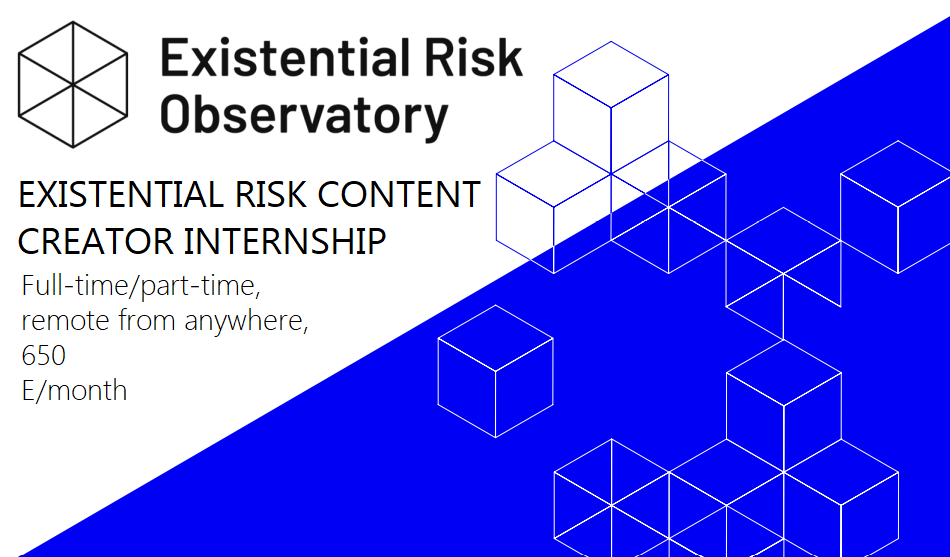 Want to create content for a website about the risks of AGI? Then you are a perfect candidate for the EXISTENTIAL RISK OBSERVATORY internship. They are a young start-up NGO offering a paid internship, full-time or part-time, as a content creator for their website. The internship is about a 3 to 6-month period (remote).
Deadline to apply is Mars 13th. The starting date is preferably no later than 1 April.
Read more about the requirements and how to apply here.