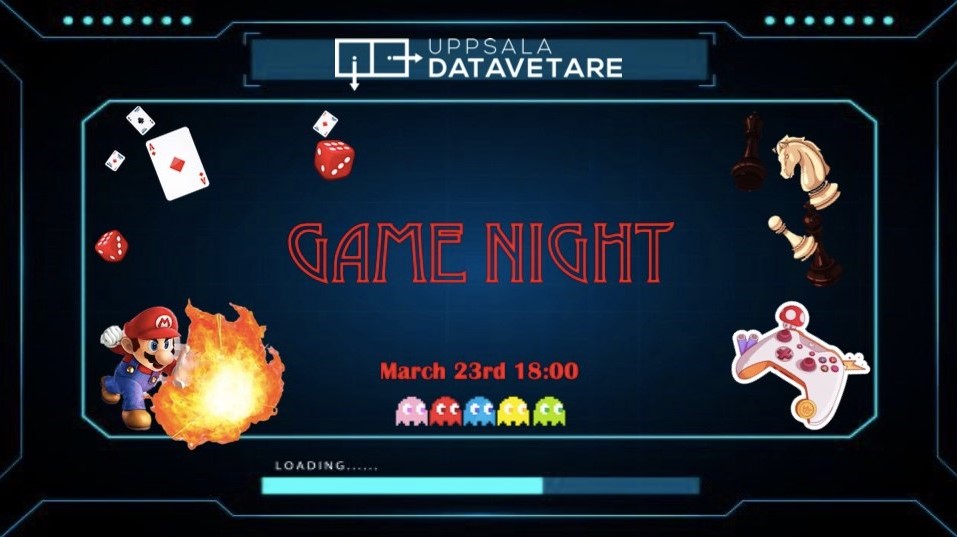 It's time to take a break, and we'll do that with a gaming night! Thursday March 23rd from 18:00 you're welcome to the common room in the building that houses our section room to hang out and play some games! There'll be some video games like Mario Kart, Super Smash Bros and Jackbox, as well as some board games and playing cards. If there's a particular game you have that you'd like to play you're welcome to bring it as well! Bring dinner if you want, there'll be goodies like energy drinks, soda and Billy's pan pizza to buy in the section room as usual if you get peckish! Even if you do not want to play games, you are welcome to hang out, bachelor and masters alike! See you there!
WHEN: Thursday March 23 around 18:00 until late
WHERE: The house of DV section's room by Ångan (the second of the red houses across the volleyball court)
For more see the FB-event!