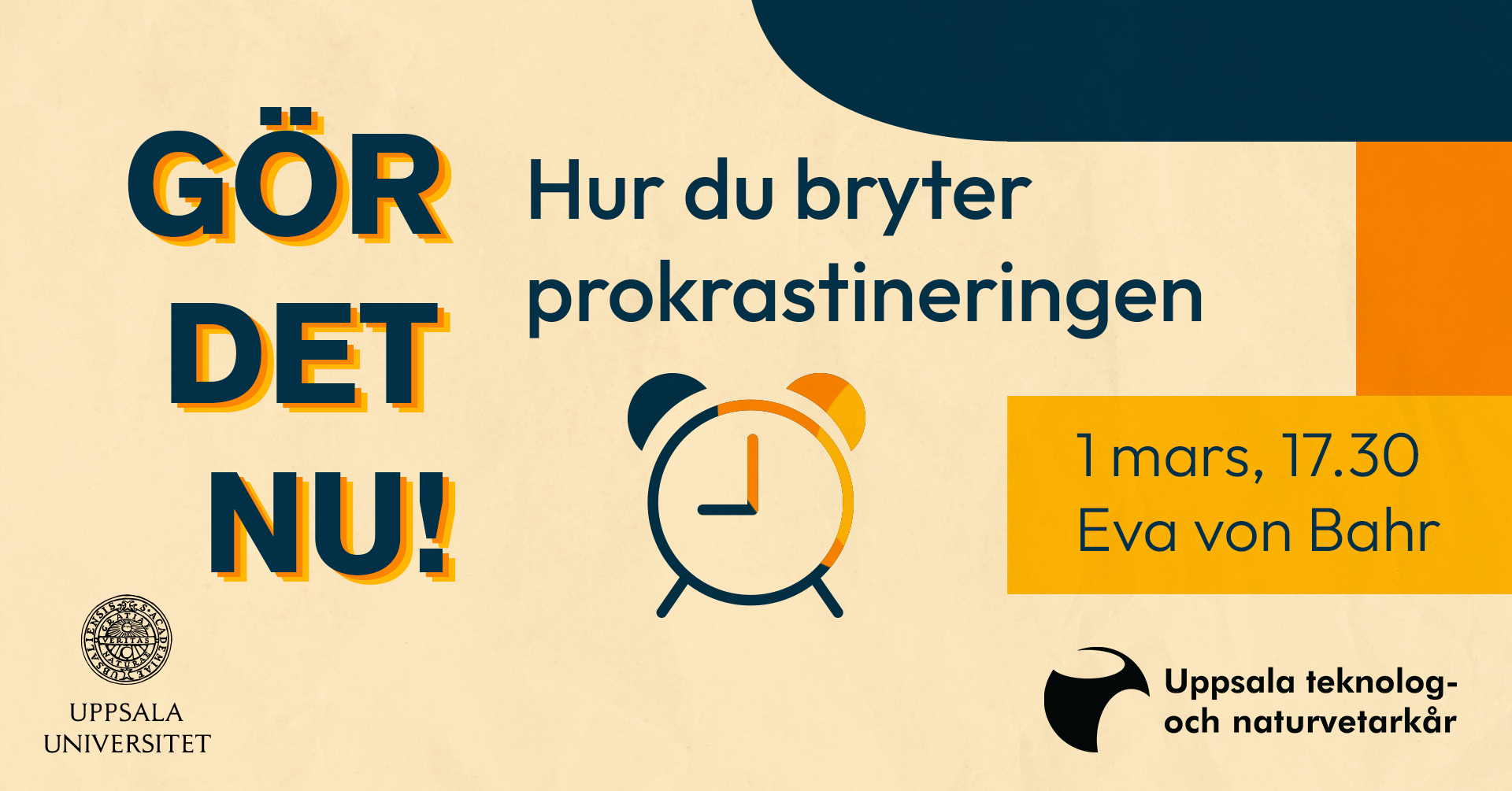 UTN together with Student Health invites you to a lecture with the theme: "Do it now - stop procrastinating". The lecture will give you advice and tips on how to stop procrastinating and start doing it now!
Date: 1/3 Time: kl. 17.30-18.30 Where: Ångströmlaboratoriet in Eva von Bahr
For more information check out the FB-event.