The Event Group is looking for new members!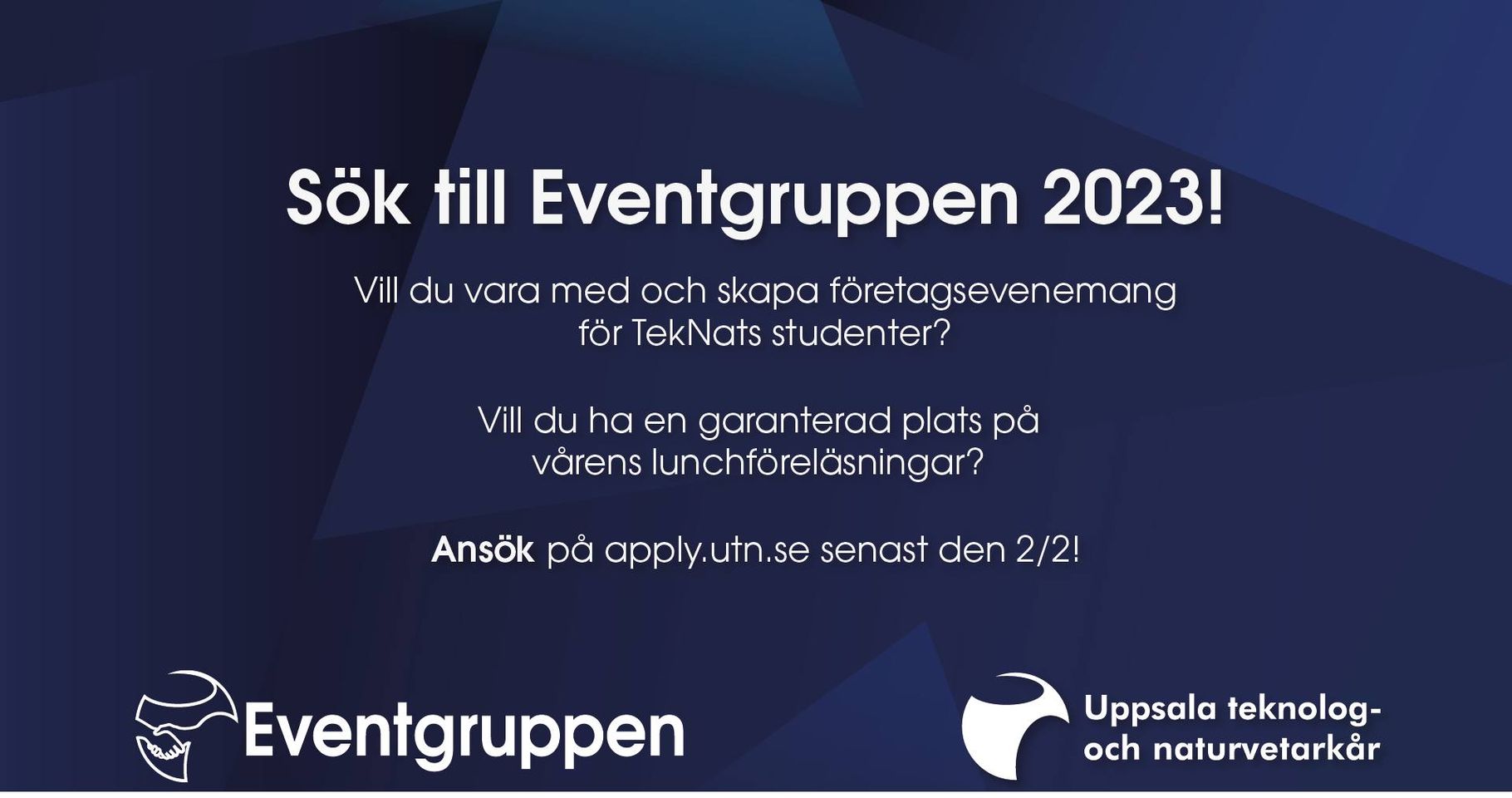 The spring semester has just started, and the Event Group is looking for new members!
Do you want to join in and create a meeting place for students and the business community and arranging corporate events with a group of other students? Then Event Coordinator is the thing for you!
As an Event Coordinator you participate in various forms of corporate events on campus and you will, among other things, have the opportunity to develop your knowledge in creating and implementing an event, creating graphic material and application systems and planning the logistics for events. Read more about the Event Group and the post description and submit your application here
Here you find the position descriptions.
If you have any questions about the Event Group, do not hesitate to contact UTN's Head of Corporate Relations and group leader for the Event Group at na@utn.se
Apply before February 2nd!
The Event Group is a working group of Uppsala Union of Engineering and Science Students.