Involvement introduction 2023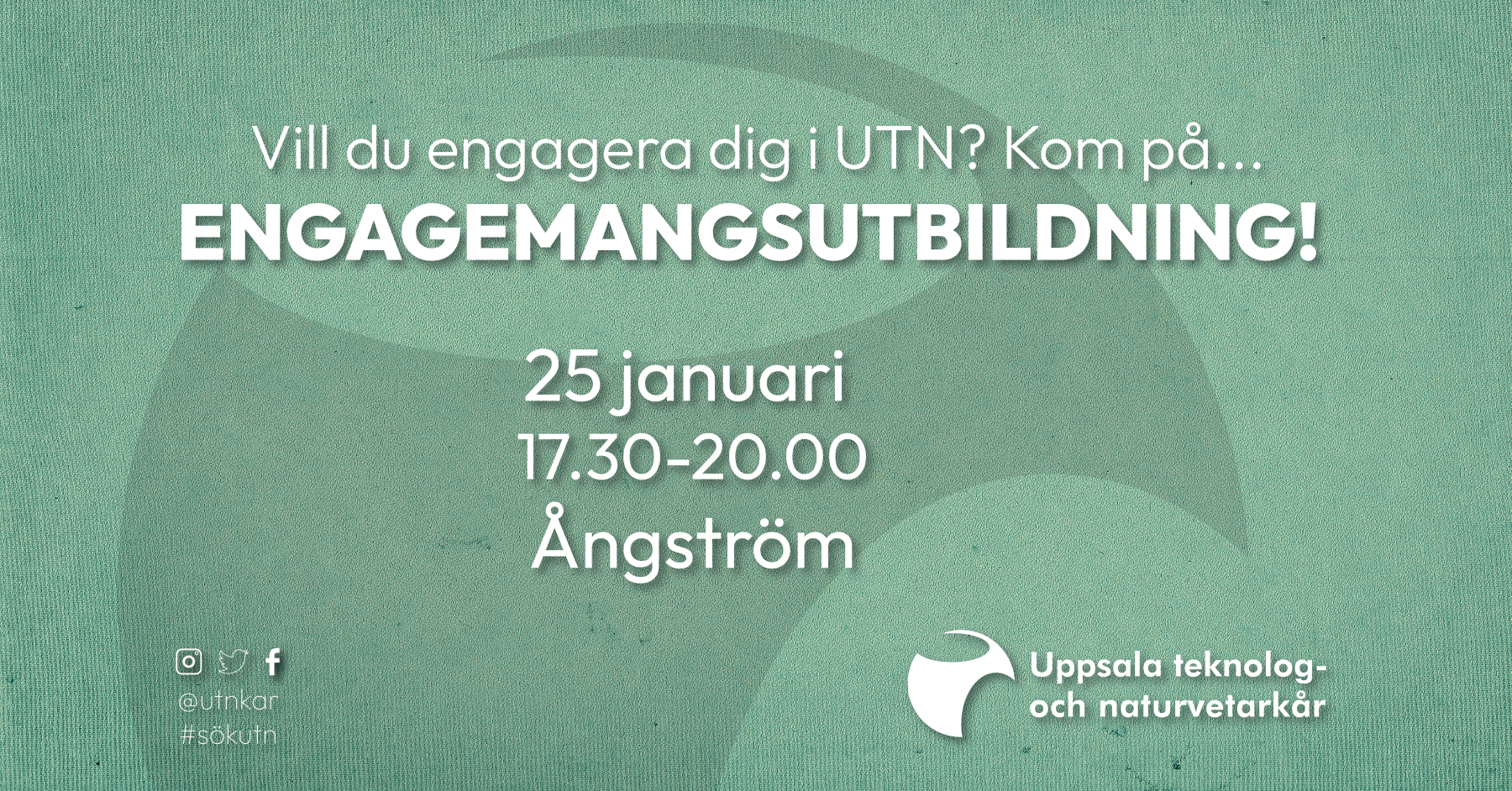 Have you ever thought about getting involved and think it sounds like fun, but you don't really know what it means or what you can look for within UTN? Then this event is something for you!
UTN arranges an evening for Teknat students who would like to know more about how to apply, how interviews are conducted, what kind of different engagements there are and what to expect. Most of the presentation will be in swedish but some parts about specific committees will be partly in English.
On Wednesday January 25th at 17:30, the introduction will be held in Heinz-Otto Kreiss at Ångan. Afterwards, a fair is organized outside the hall where you will be able to ask various stakeholders about their event.
There is a limited number of places, the first 100 who register via this link will receive a hot meal. All sosm get a place receive a confirmation email. Link: https://forms.gle/EjJ8A8eoiFQLAu7x7
The involment introduction is an arrangement of Uppsala Union of Engineering and Science Students
Here is also the link to the facebook-event: https://fb.me/e/2occZIdmz